Organic Learning in language learning

Enter your weekly activity
Approve your hours and your monthly salary
Evaluate your students
Get information about the classes
Manage your activity, your evaluations and your information

Access essential Kleinson documents
Share useful documents with the team
Share useful documents with other consultants
Download resources and material for teachers
Make backup copies of important files
Begin your career at Kleinson!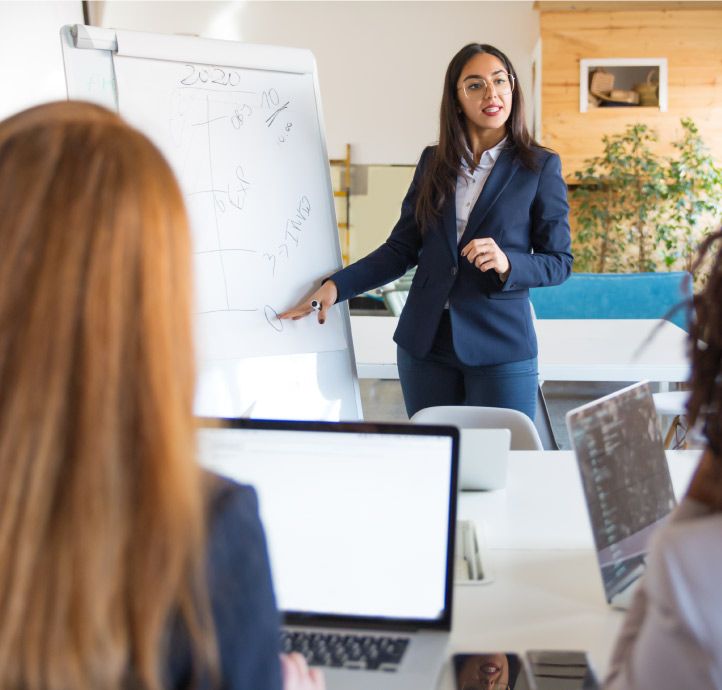 Kleinson is a language consultancy firm, offering clients courses with a clear focus on increasing confidence and comfort in the target language. Classes dig deep into professional and personal language needs depending on the client. Our speciality is business language, in-company classes and remote training with employees of companies all over Spain. International business is becoming more and more prevalant and we aid in the development of this. 
Classes
Kleinson offers a few different kinds of classes so that we can tailor our teaching to the needs of our clients. Most of our classes are face-to-face and take place inside the company. However, we also offer videoconference and phone call class sessions as well as seminars. There are three general categories of classes that we offer: Business English, Official Exam Preparation, and Regular English Classes. Depending on the client, all of these classes can either be in the group or One to One format.
Business Language
Business Language classes are focused on general business topics which usually includes: Presentations, Meetings, Emails, Reports and Negotiations, Conference calls, and Phone calls. Out of these topics the client will choose what they feel is the most valuable skills that they need to learn for their job. Along with these general business topics the class will also focus on the specific topics that apply to each student's specific position. By keeping all of the class material relevant to the student's job it gives the student an incentive to learn a new language and be able to practice it daily.
Official Exams Preparation
Sometimes the focus of our client is to have help in preparing for language proficiency tests. This is why we also offer test preperation classes for tests like the FCE, PET, etc.
Regular Language Classes
These classes have more of a grammar and conversational focus to them. They are for our student's who are beginniners or starting at the lower levels of A1 and A2. By offering regular English classes we can start from the beginning with new students so that they do not feel overwhelmed with the more advanced Business language classes. By starting here our student's can advance to their job tasks with a better foundation of the language.
When collaborating with a new teacher there are a few things that Kleinson is looking for. First of all, you must currently be residing in Spain. We are unable to make job offers to applicants who are out of country. Unfortunately we also cannot hire applicants who are in Spain on a student visa. There are two different ways to work with Kleinson, either under contract (hourly pay) or as self-employed (autónomo).
Some traits we look for in a new teacher:
Language teacher certified (TEFL, BEC, CELTA, etc.)
Experience in business
Experience teaching adult language courses
Positive and motivational attitude 
Contract
If you are not a citizen of Spain there are three things that we need from you to be legal to work with us here at Kleinson
NIE number (número de identidad de extranjero)
Social Security Card
Spanish Bank Account
All three of these things need to be linked in order for you to be eligible. If you only have a temporary NIE number or visa then we unfortunatley cannot hire you. 
The process to receive all of these documents is sometimes hard to navigate so here are a few links to websites that have more information and helpful tips!
How to apply for a NIE number  https://moving2madrid.com/spanish-nie/
How to get a Spanish Social Security Card https://moving2madrid.com/social-security-number/ 
The process you go through to get your NIE number and documents can widely vary depending on whether you are a citizen of the EU, not a citizen of the EU, or if you are married to a citizen of Spain. The process also varies in between cities and regions ocassionally as well. It is important to have patience! Another option is to hire a lawyer or third party to facilitate the process. 
This is a general guide of how applying for your NIE process goes:
Set up an appointment online to apply at the nearest police station or Oficina de Extranjeros if you are in Spain. If you are not in Spain you must go to your nearest Spanish Consulate ("Consulate dept. legalizaciones", not the embassy) to turn in your form and information.)
Attend your appointment. If you are a non-EU citizen you will need form EX15. It is only in Spanish but here is a link to an English version to reference: https://www.strongabogados.com/docs/solicitud-nie-english.pdf  
If you are an EU citizen it will be form EX18 that you will need. However, it is best to have both this form and the EX-15 ready and filled out just in case. Both EU and non-EU citizens will also need tax form 790 filled out as well as about 12€ to pay the tax that day at a nearby bank.
Getting a Spanish Bank Account
There are two types of Spanish Banks: cajas and bancos. Bancos, like most banks in other countries, are privately owned or public limited companies and are more likely to be national chains. Cajas, meanwhile, are state owned, and are often very local.
Documents for opening a Spanish bank account that are typically needed: proof of identity (Passport), foreign identification number and certificate (NIE number card), proof of address, Proof of employment status (eg. student card, employment contract, unemployment documentation)
Spanish Social Security
Print and fill out the TA-1 form. Bring two copies of this form, your passport, and your NIE number to the nearest Social Security office (Tesorería de la Seguridad Social) to apply for Social Security. **You must have your NIE before applying.**
If you speak Spanish it is also possible to apply for Social Security online. Here is a link to the application page: https://bit.ly/36SsIvT Click on the the symbol in the upper right hand corner that says "Tu Seguridad Social" and follow the instrcutions.
Self-Employed (Autónomo)
To be registered as Autónomo in Spain is to legally acknowledge that you are a freelancer, that you are self-employed or that you run an unincorporated small business. The Spanish authorities require such business entrepreneurs to register and pay taxes as well as charge IVA (VAT) to their customers. 
You can refer to the "How to become autónomo in Spain" section of the following link for an in depth explanation of the process you must go through. https://www.expatica.com/es/employment/self-employment/become-a-freelancer-471622/
Online Tool
Check your weekly activity 
Check your monthly salary 
Evaluate your students 
Get information about the classes 
Manage your activity, evaluations and information
By having this tool Kleinson is able to minimize the amount of administration work that teachers have to complete. This allows you to focus on what you do best and enjoy, teaching. It is simple to use and puts all your class information in one convenient place.
Kleinson Cloud
Access essential Kleinson documents. 
Share useful documents with the team 
Share useful documents with other consultants 
Downloadable resources and material for teachers 
Make backup copies of important files
The cloud puts thousands of teaching resources like books, exercises, and audio files at your fingertips. Kleinson provides these resources to help you in creating your class. However, we also give you the freedom to choose what materials you use as long as you follow our methodology and class structure you can use your own materials.
Cancellation Policy
Here at Kleinson we value our teachers. Therefore, we have established the following cancellation policy with our clients.
– Late cancel: when a class is cancelled with less than 24 hours notice. The teacher will get paid for all these classes.
– Regular cancel: when a class is cancelled with more than 24 hours notice. In this case, only the first 2 cancellations per group within the same month are not paid. The rest of them will be paid to the teacher
By having this policy we are able to guarantee our teachers a minimum payment no matter cancellations. 
Kleinson Office Team
We believe in personally getting to know our teachers and are available to help with any problems as they arise. Being a bilingual and international team we are better suited to helping and guiding our teachers no matter their background or language. We also believe in constantly pushing ourselves to keep moving forward and adjusting how we work to improve the experience for our teachers and clients. 
To keep this international dynamic and flow of new ideas we often have interns coming in from all over the world who bring with them other languages and new ideas. This diversity in our team helps constantly improve our business and international relations. If you are interested in an internship opportunity with us please contact us at info@kleinson.es
Kleinson Representative
If you connect Kleinson with a new client you will earn a percentage of the commission of the contracted classes for the first 6 months!
Selling Kleinson services is very simple. Just recommend us to the HR department of a company that you may be involved with or have a friend who is involved with. By helping us grow you are earning money as well as creating more opportunities for classes to teach.
Current Available Classes
Kleinson works with companies all over Spain and constantly has new classes coming up that we need teachers for. Check our Facebook group to see the classes that we currently need teachers for:
https://www.facebook.com/groups/287610165036919/
If you are interested and have the time to teach one of these classes please email us your updated CV. Even if you are not available for any of these classes but would still like to work with Kleinson email us your CV and we can put you in our database to be notified for other classes that come up. Or you can just check back here as we update what classes are available. 
Contact Information
If interested please send us your updated CV to rrhh@kleinson.es 
You can also get in contact with us through WhatsApp at +34691347310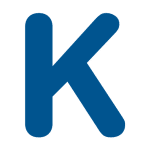 Are you a language teacher and
want to earn some extra money?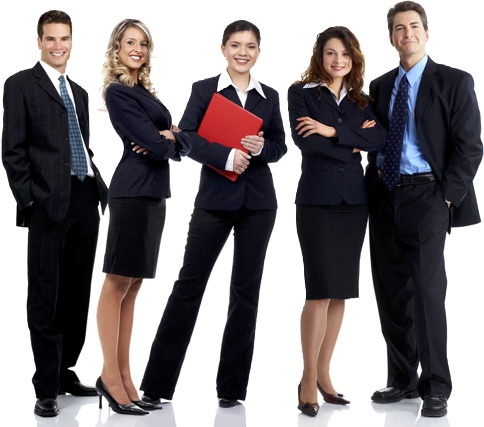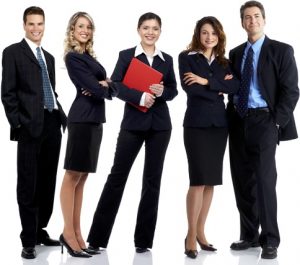 Become a
Kleinson Representative!
For each company you bring us,
Kleinson will give you a comission
Follow these steps: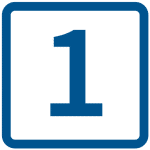 We need the following information:
Name of the company interested in training for its employees.
Contact information for the company (name, phone, company e-mail).
We'll get in touch with the company and do
the commercial tasks.
If an agreement is arranged with the company
to start training its employees,
YOU GET THE COMISSION
DURING THE FIRST 3 MONTHS!
How to become a Kleinson Representative